Online Registration
Item marked with * must be provided. After completing registration, the system will send you an email enclosing a participant number for on-site registration.
Contact Information
Attendee Information
Questionnaire
Confirm
Complete

Main Organizer

CGIA supports members to focus on application and industry chain, to keep pace with market development, to guarantee industry interests by involving in policy making and establishing standards, and to build long-term cooperation with up-down stream enterprises all over the world.
Contact
+86-21-62511070-3128
+86-10-62771936
E-mail: meeting@c-gia.org
Abstract: Minyang Lu
Sponsor: Wenyang Yang
Media: Liping Wang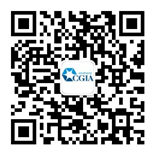 Follow us on WeChat
Copyright © GRAPCHINA 2017 Operated by:China Innovation Alliance of the Graphene Industry