凯发
Introduction
The International Graphene Innovation Conference (GRAPCHINA) had been held successfully six times by CGIA from 2014 to 2019. GRAPCHINA attracted more than 400 companies, 3000 people from 30 countries, over 100 media in 2018. The congress exhibited the achievements of top Chinese Graphene industry to the whole world from those five years. From those conferences, China Graphene Industry had fully communicated with the international Graphene Industries for their remarkable experiences,fortunately, and had created our own international communication platform for regional innovation.
GRAPCHINA had become the greatest and largest scale event of international Graphene industry implemented by CGIA and local government. GRAPCHINA, granted as the Global Graphene Autumn Conference, would be considered as the only one comprehensive Graphene industry congress with convention, exhibition, communication and decision in China. We sincerely invite global Graphene companies and institutions for cooperation, exhibition and investment in GRAPCHINA.
Exhibition 2019 Review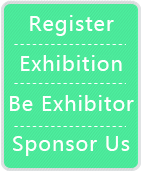 Main Organizer

CGIA supports members to focus on application and industry chain, to keep pace with market development, to guarantee industry interests by involving in policy making and establishing standards, and to build long-term cooperation with up-down stream enterprises all over the world.
Contact
+86-18657108128
+86-10-62771936
E-mail: meeting@c-gia.org
Abstract: Minyang Lu
Sponsor: Wenyang Yang
Media: Liping Wang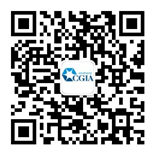 Follow us on WeChat
Copyright © GRAPCHINA
京ICP备10026874号-24

京公网安备 11010802030754号
Operated by:China Innovation Alliance of the Graphene Industry